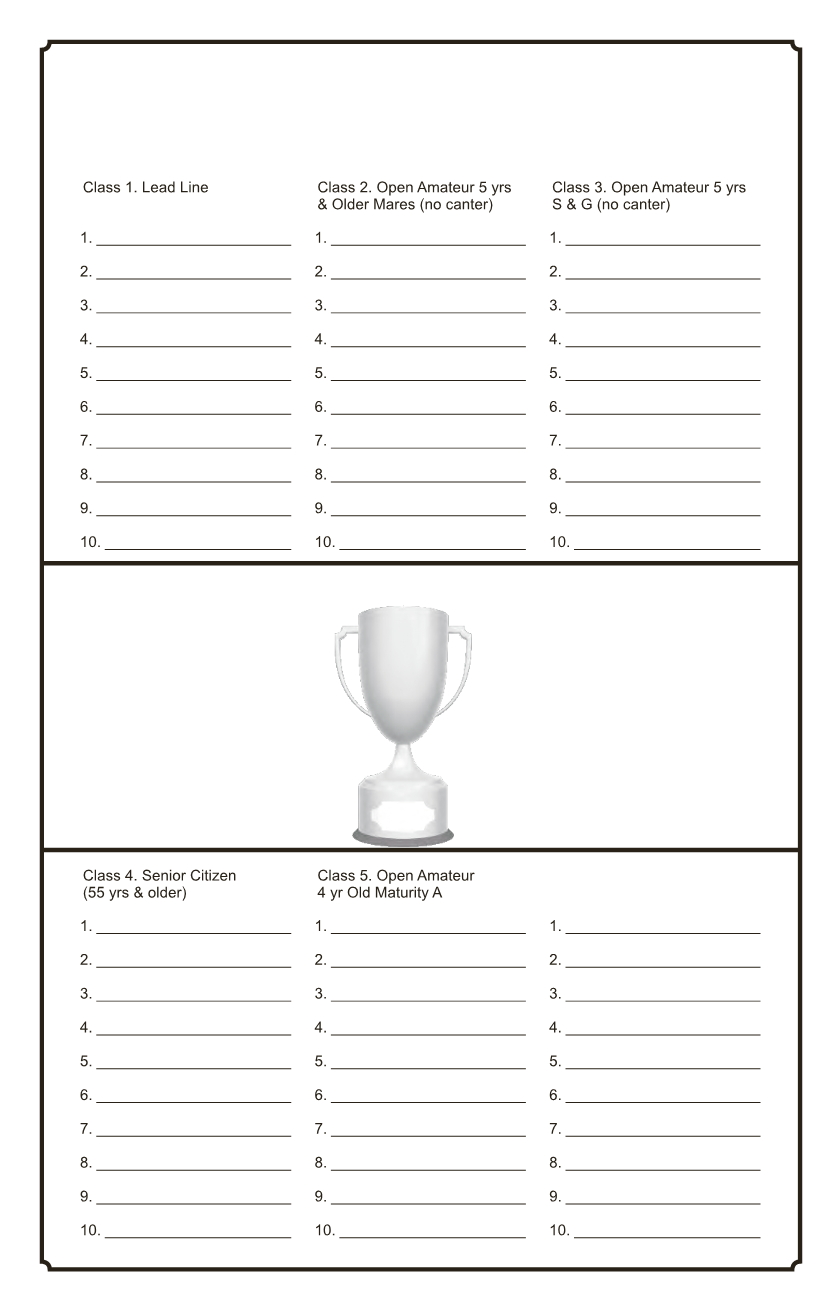 Class 6. English/Western
Pleasure 2 gait
Mid America's Grand Slam 48th Annual Show
July 9, 10 & 11, 2015
id America's Grand Slam 48th Annual Show
July 9, 10 & 11, 2015
Ozark Empire Fairgrounds, Springfield Missouri
Class # 41
Ladies Foxtrot
Championship
This is a new traveling trophy that has been made for Class # 41
Ladies Foxtrot Championship Traveling Trophy In Loving Memory Of
Fran Peyton Missouri Foxtrotting Show Horse Enthusiast.
Please join us in honoring Fran's love of the Missouri Foxtrotting
Horse by her son Darrin Wright who is initiating this traveling trophy
which will continue to recognize Fran's love and commitment to showing
the wonderful Missouri Foxtrotter. Each year the name of the winner of
this class will be added to the trophy, whereby recognizing Fran and her
dedication to the breed.