No problem drive from home to Ava. That's what happens when you don't have a horse in the trailer. No breakdown guarantee!
I stopped at Gordon's Feed Store off 60 Hwy east of Springfield. Bob is the new owner of the store. He apologized for not getting the big sign to say Welcome Fox Trotters. Store is very nice and well
managed inside.
When he was loading Nova's feed into the trailer he said, Country Frank, and then apologized for being too presumptive. Country Frank!, I said. I'm riding the last son of Country Frank! Turns out Bob is Country Frank's human uncle! I made him write down this link and promise to read this blog. Bob you need to follow the story of Country Frank's Lucky Star!
I had been at show grounds for only a little while when Craig Dansie came riding up on a daughter of Country Frank. She is five and already 15.2 hands (4″per hand). Lucky Star must have escaped being tall, perhaps because he was a twin for a while.
It took a while for me to get unhitched from my trailer. I was starving, so I checked in at the Lion's Club Food Stand and was greeted by my sparkling senior citizen, been there every year. I can't remember her first name. Later
No food, just soft drinks today. Horse show starts tomorrow. Food starts tomorrow early for biscuits and gravy at Lions Club. Thank goodness I had triscuits and cheese spread.
In the evening, watched youth equine agility competition.
It's just 9:00 and now eating supper. Where did time go
Here's Nova after her show horse clipping. She is so awesome!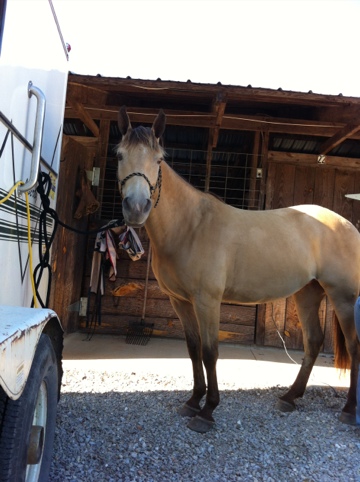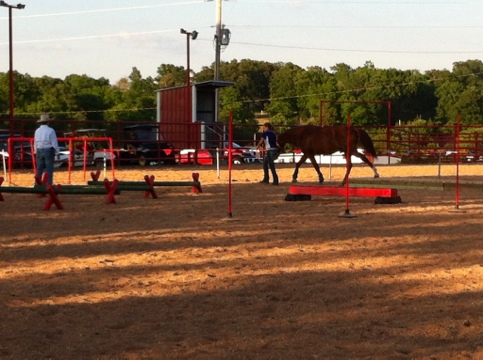 Lots of riders practicing in performance arena. Ride in the cool evening under the lights!