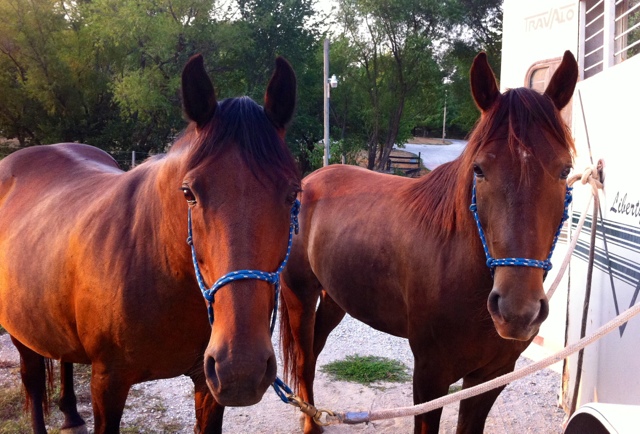 My new goal is to do the old level 2 online and liberty with Lucky Star. Heck, thought I. I'll just do these two variety tasks with both Lucky and Sue at the same time. Hence we all went to Pine Dell!  My it's fun to play with two different horses in the round pen!
I've let Sue get horribly fat. She gains weight by looking at grass. She doesn't have to eat it. Sue is a bay. She has chocolate black legs. Lucky looks a lot like Sue except he isn't a bay.  He doesn't have chocolate black legs.  He is liver chestnut in color.
Sue's mother and Lucky's grandfather are one and the same. Sue is a right brained introvert that has led a hard life with some of her owners. Lucky is a left brain introvert/almost extrovert that has had a perfect life with the best humans on the planet.
Life makes a big difference in how one looks at the Universe!