Today was another miracle day in the life of Sue.  She has her own little kids now.  It's very evident that Sue loves little kids.  Little Kole was petting Sue and there was not even a muscle twitch on Sue's body. She made certain her body was rock solid still so little Kole could do anything he wanted.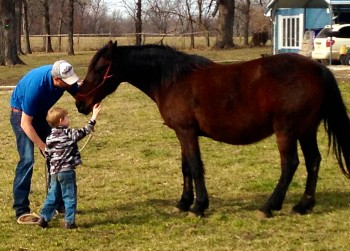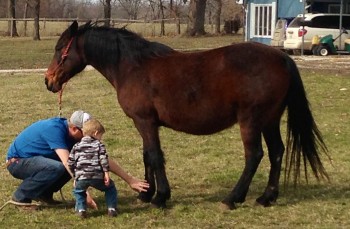 Kole learned natural horsemanship today with his Dad and Sue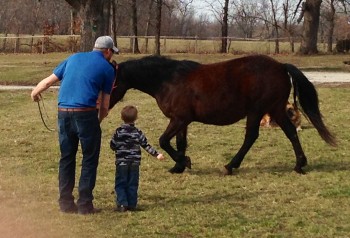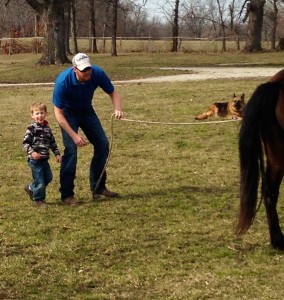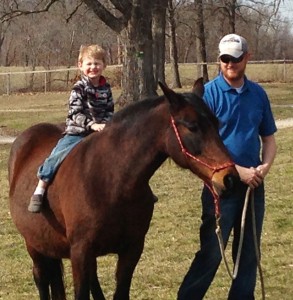 That's the biggest smile I've seen in a long time!  Riding a horse is FUN!!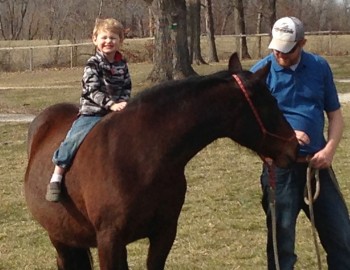 Sue talks to Rob, "How am I doing, Dad?"  Rob replies, "You are wonderful, Sue.  I'm so glad you came into my life."