Past Shows
Cerra Sunrise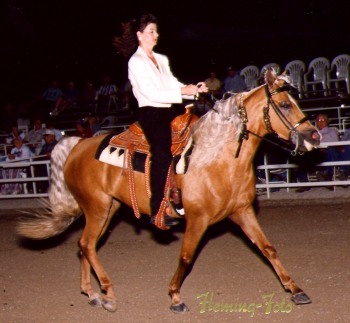 2002 World Grand Champion Amateur 4 Year Old
2001 World Grand Champion Amateur 3 Year Old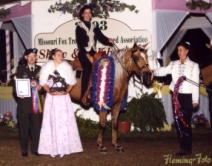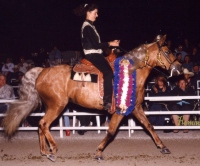 Cerra Sunrise wins the Amateur World Grand Championship in 2003!

Cerra Sunrise in 2004!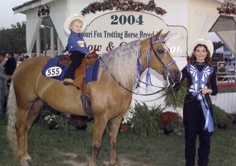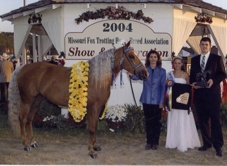 Cerra Sunrise & Connor Leighton 2004 Amatuer Mares WGC Cerra Sunrise

The Remedy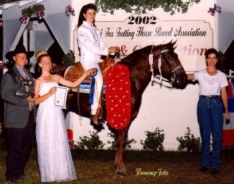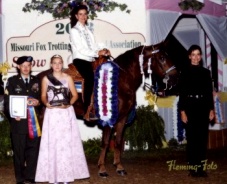 2002 Amateur World Grand Champion
2003 Amateur World Grand Champion

Amber Rose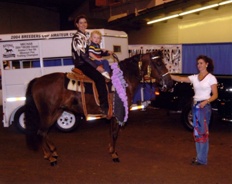 2004 2 Year Old Amateur Futurity Champion
2004 Amateur 2 Year Old World Grand Champion
2004 Amatuer Breeders Cup Champion
Congratulations to Steven Story on his purchase of Amber Rose.